Bernadette ( http://www.HaddonMusings.com), Jacqueline at (http://www.Acookingpotandtwistedtales.com), Joan at (http://www.familyparentingandbeyoned.wordpress.com) and Oneta at (http://www.onetahayes.com) invite you to the Writer's Quote Challenge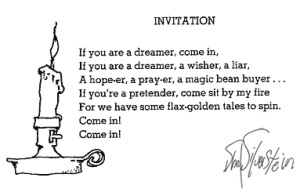 "Today you are You, that is truer than true. There is no one alive who is Youer than You."
― Dr. Seuss
A little makeup girl,
that is all you need,
"why?" I wonder aloud,
"to fit in," she responds.
When did I get to all this?
why do I have to wear loads of makeup?
who am I trying to please?
when did I stop being comfortable in my skin?
why do I have to make it look a little fairer?
isn't being dark good enough?
In this day and age, many of us are barely comfortable in our skins. We want to look like the person next door or do things the way another does.
Coloured people are bleaching to get fairer skins, others are using chemicals to better the looks of their hair despite the damage it is doing to their scalp. Children are pestering their parents to do this and the other in order to fit in with the A-group at school
We forget that in so doing we are simply making living strenuous.
I am not against enhancing one's looks or doing things better. I am against desiring to look like another regardless of the discomfort or pain that it causes or trying to do things like another while down playing your abilities. In your view, all that matters is that you get the same attention like person X is attracting.
Darling, in your skin, the genuine people will love you. Stop sourcing for love and acceptance while denying your real identity.
Parents, don't push your children so hard that they hate who they are, nurture them and help them become better people instead of replicas.
To join us please check out this link.